Changelog
Updates and improvements to Productlane.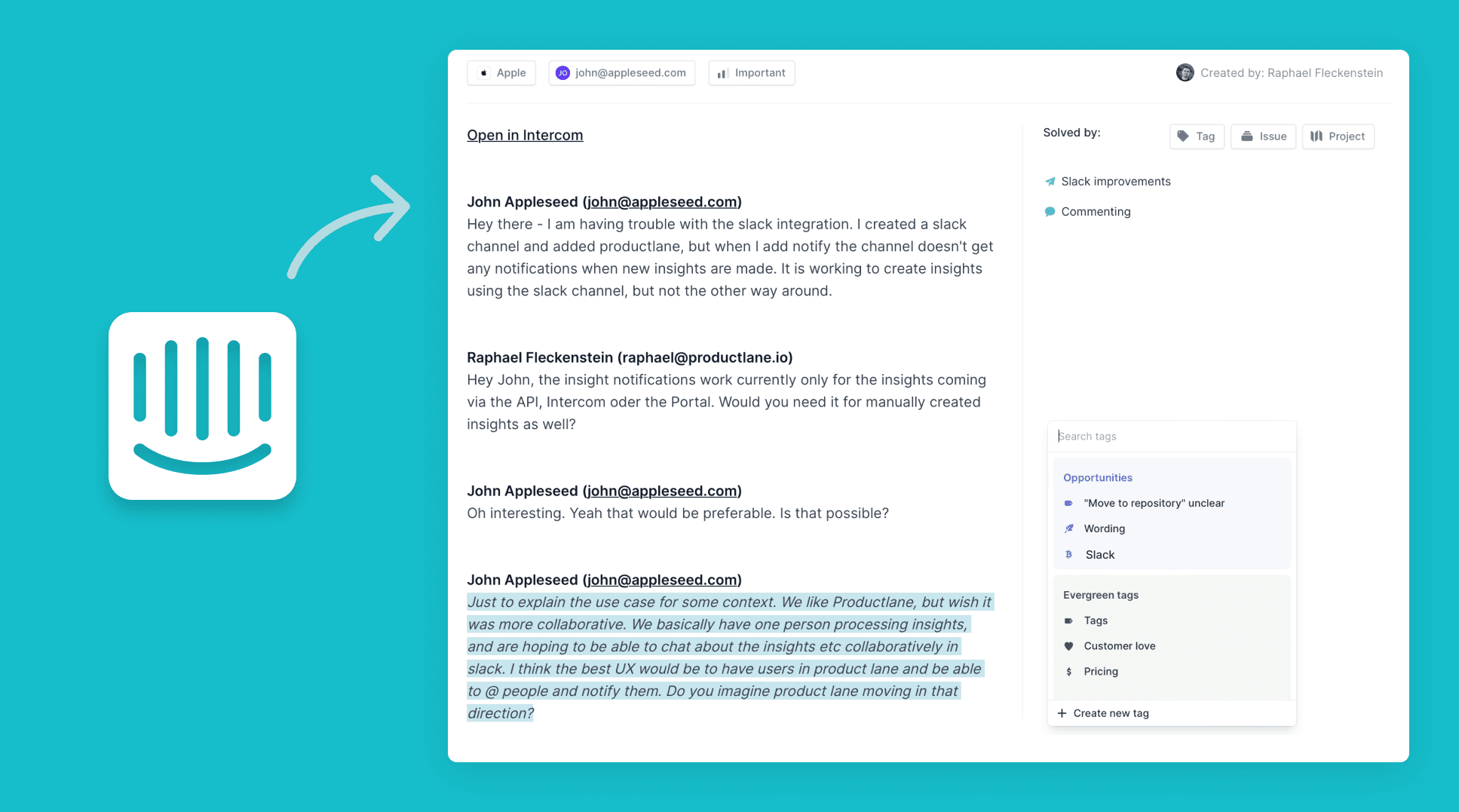 Intercom integration
Introducing: The easiest way to track user feedback from Intercom.
With one click, you can move a whole Intercom conversation to Productlane.
No questionnaire or input fields will prevent your team from tracking feedback, and your engineers can read the entire conversation in Productlane without an Intercom account.
Intercom is available on our Plus plan, and you can start a trial here in our settings.
Raycast extension
We're also launching an effortless way to track feedback from wherever you are: Big shoutout to Dima, Co-Founder, and CTO of Novu, for building a Productlane Raycast extension!
With 19k Github stars, Novu is one of the most popular open-source solutions for managing user notifications – You should try it.
You can find the extension in the Raycast Store.
Preview: Feedback and Changelog widget
There is even more to announce! Highly requested – we're currently testing our feedback and changelog widgets.
The feedback widget enables smaller companies to skip customer support tools and – as Grafbase does it – use Productlane as their primary support tool. Teams using a customer success tool can communicate directly with the product team through the widget.

The changelog widget is a beautiful way to tell the story of your recently shipped updates that your users can read without leaving your tool.
We look forward to your feedback on the widgets to polish everything for the release!