Changelog
Updates and improvements to Productlane.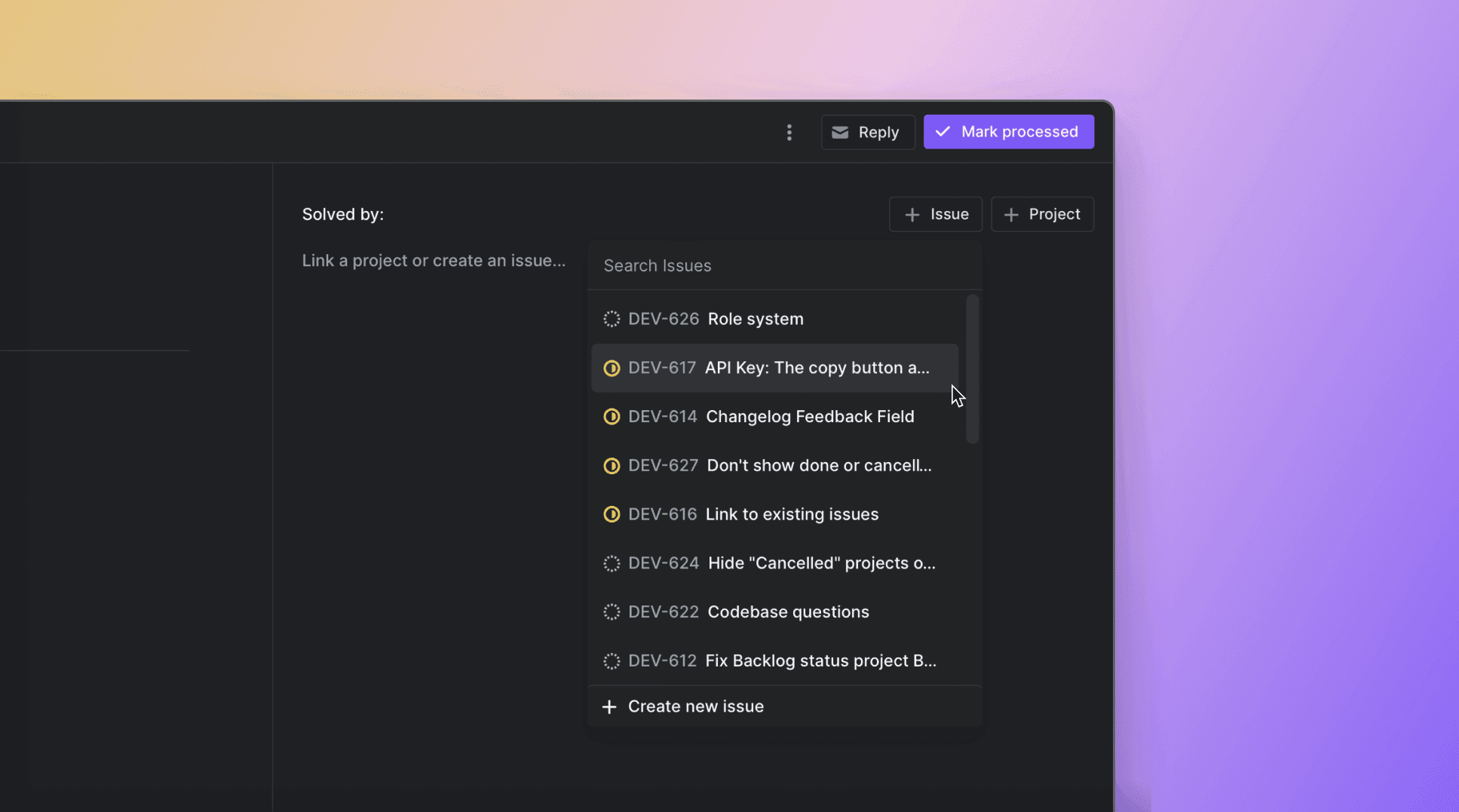 Link feedback to existing issues
You can finally link feedback to existing issues! This is one of the most requested features and was a blocker for many of you, so we rethought our approach here.
We limited it to only projects initially because we see them as a better place for your feature requests. You want to keep a high-level overview of your projects and feature ideas and not have every bug in there. On the other side, you don't want ideas in your developer backlog where you're really not sure if you want to build them.
After we invited more users from the waitlist, we realized that you also want to track how often a certain bug or small issue comes up. We're happy to let you know, that you can now do so. Just click on the "+ Issue" button in the feedback details to open a dropdown with all your open issues.
We won't display any of them within Productlane, as we see the segmentation only important for larger features and you can view them directly within Linear anyway. Read here how you can view Productlane feedback directly in Linear.
Productlane guide
We worked on a new guide to help you get the most out of Productlane. You find it here.
Other improvements
For some portals, the title and OG image weren't shown when posting on Twitter or other socials. Fixed!

The new project backlog status is now implemented and visible on the roadmap

The project status icons have been updated

We removed project status and target date from the portal, as those are often changed by accident in Linear

We gave all icons on the portal the accent color that you can set in your custom theme
You can now change your organization's name and logo in the settings
In the settings, you now find the option to disable and enable the feedback link within a Linear project