Productlane changelog
AI-suggest note highlights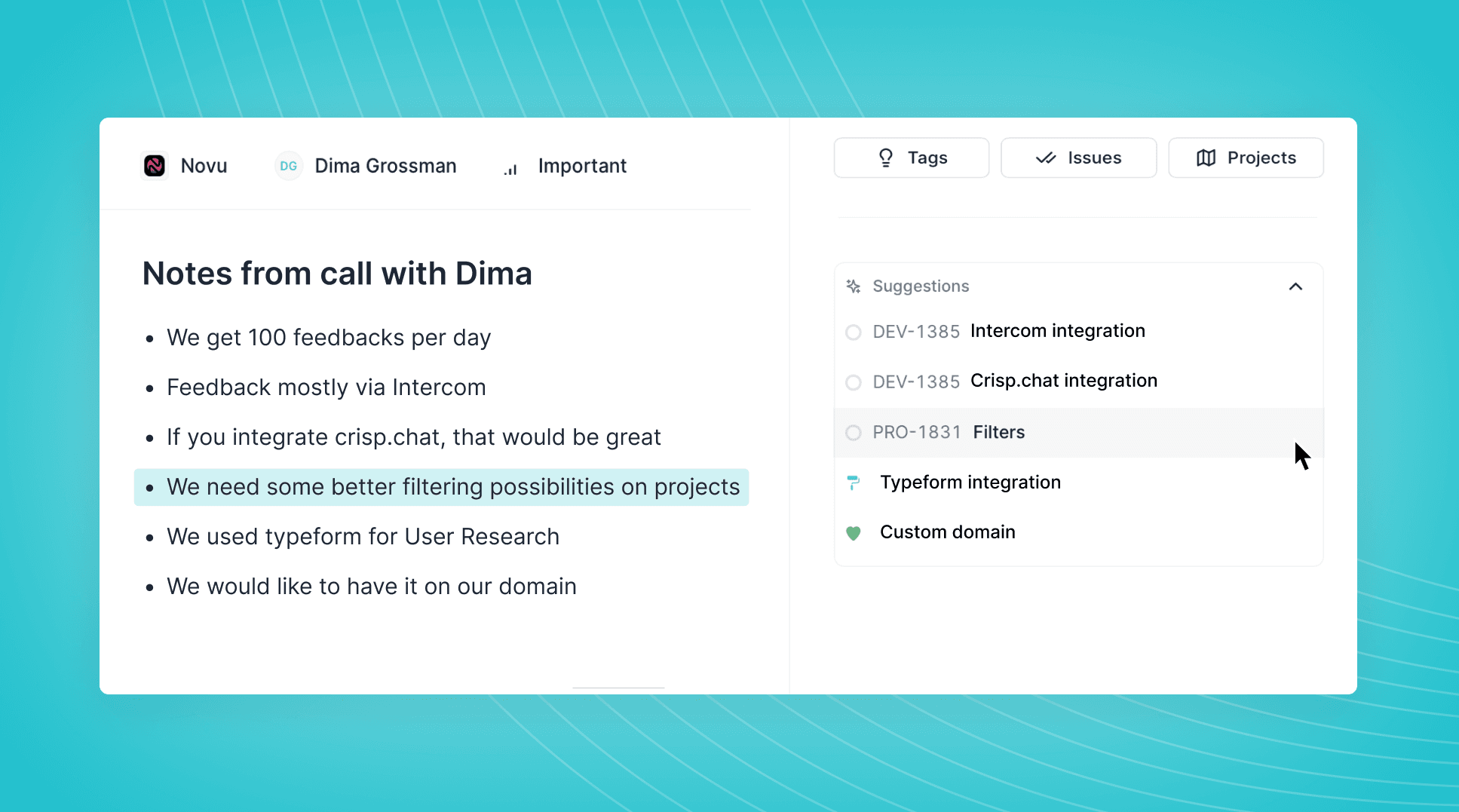 Connecting call notes and feedback with Linear is now faster than ever. With our new AI suggestions, we directly suggest the right issue or project from Linear for each new line of your note. Create Linear issues while keeping the full context of the customer note for your team.
Video recordings & transcripts in Productlane
That's not all! We're also launching our video upload beta. Upload recordings manually or let our meeting recording bot join your calls and make timestamped notes with Productlane. Process user interviews in 5m instead of 1h. Sign up for the beta here: https://tally.so/r/3xMk2o
Linear roadmaps & due dates on the portal
Looking for a shortcut to get more feedback and manage expectations with your users? You can now publish your Linear projects on our portal – and even display their roadmaps and due dates if you want to.
Email Signup
You can now sign up or invite your team without a Linear & Google account and just sign up via email.
More improvements & fixes
Fixed sync engine issues

Resolved CMD Z not working in Changelog editor

Added the creator of each note

Included attachments in forwarding emails

Resolved duplicate project creation

Implemented error boundary for issue selection

Fixed an issue when creating a new workspace

Added a clear filter button to the segments filters

Fixed a bug where notifications were received for own comments

Removed cancelled projects from Productlane

Fixed a bug in the company create form

Resolved the extra scrollbar appearing in dark mode due to virtualization