Changelog
Updates and improvements to Productlane.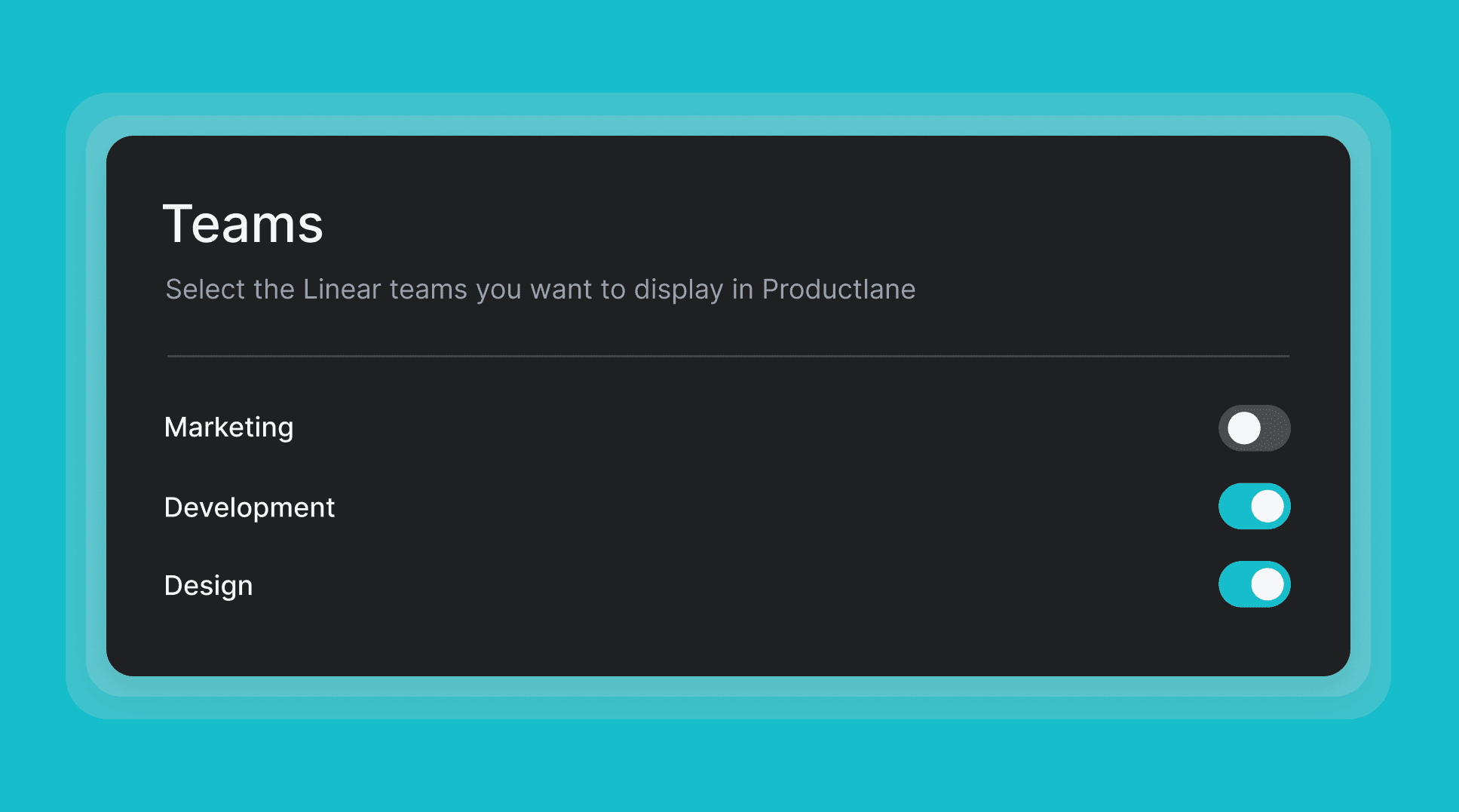 Hide selected Linear Teams
We finally shipped a feature that was blocking many of you from adopting Productlane: Hiding Linear teams you don't need for your daily research work.
You find this new option by navigating to Settings > Teams in Productlane. 
Please note that for some older accounts, you need to "Sync Linear" with CMD + K in case no project is visible after turning on the setting for the first time. After that, everything will be synced constantly.
Changed "milestones" to "project status"
With Linear's new update, "milestones" will be deprecated, so we changed the grouping on the projects tab and your public roadmap to the "project status". We like the simplicity, but we might switch to their new "roadmaps" as a replacement. But we're unsure yet if it will become too complex, as you can now have one project in multiple roadmaps. Please let us know your feedback on what you'd prefer! 
People picker
When adding insights like user interview notes or feedback manually, so far, you always needed to type in the persons' email. We made this a lot easier by letting you create that person only once and then being able to select it from a dropdown. While creating a person, you can now also directly add their user segment.
Other improvements
We redesigned the project details. They are now full-width, so you can better read the insights.

We fixed a bug that insights didn't move back to the inbox after completing it in Linear for some accounts.

Some weird font weights have sneaked into our Changelog headings. Fixed!

Fixed a bug on the changelog and public roadmap page, where content was displayed twice.