Changelog
Updates and improvements to Productlane.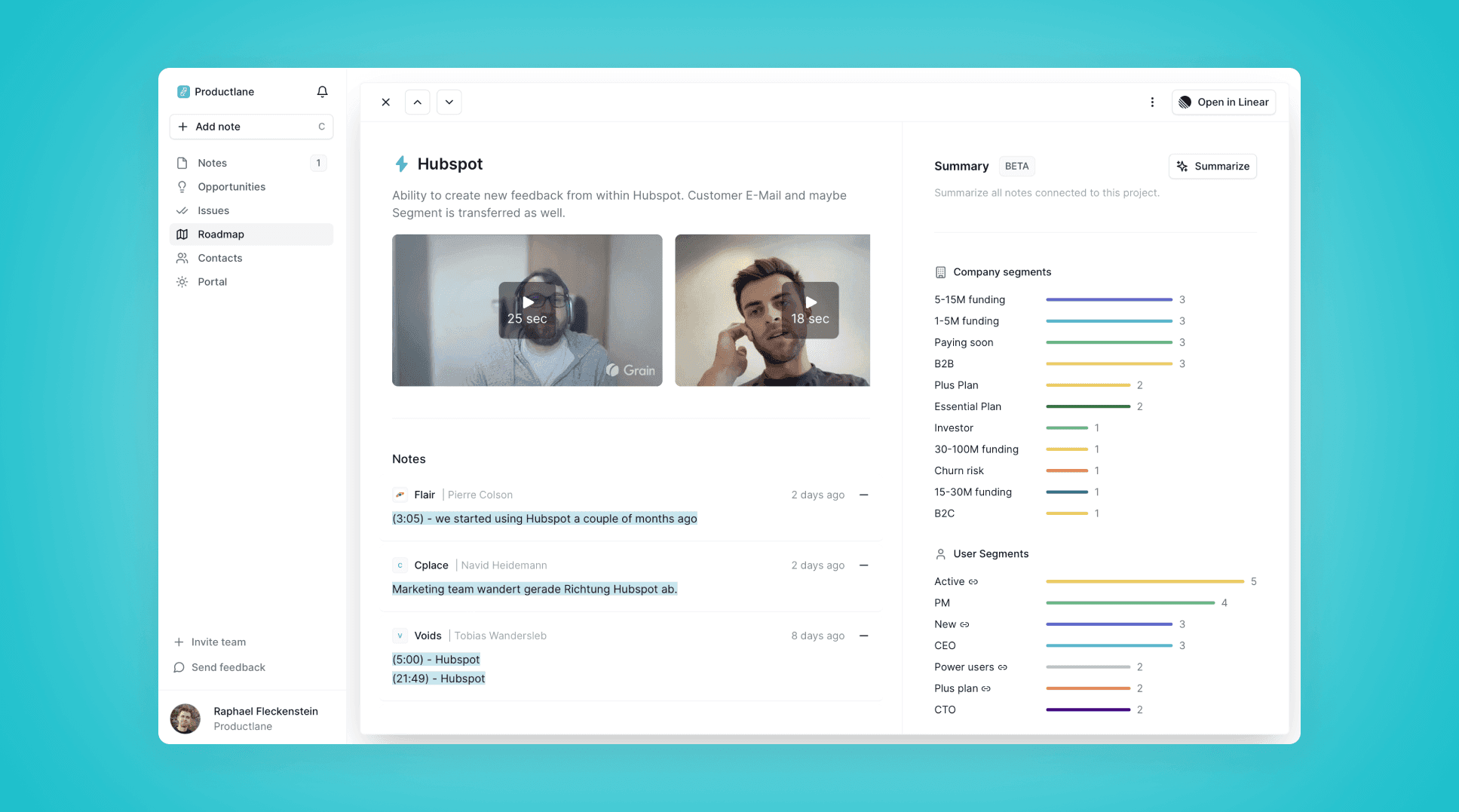 Grain integration for call recordings
The idea for Productlane was born out of frustrations that call recordings were buried in Notion, invisible to anyone in the company.
But seeing a real person using your product is so important for the whole team.. And uploading them in video-cutting or research tools is such a pain.
Luckily, Grain built a very simple way to record user calls for not only PMs, but Sales, CS and everyone who's talking with users.
With their Mac App, you can even take timestamped notes, and every new line in your notes is connected with a little snippet from the recording.
If you add these timestamped notes into Productlane and connect them, you now see a video highlight reel on each opportunity, project or issue.
How it works:
New private and public portal
We're building Productlane to help you focus on the features with the most impact. Because every new feature can clutter your tool and make it harder to use.
Especially your main navigation has a sweet spot when it gets too complex, so we combined the changelog and portal and gave both small UI lifts.
Our users also love to make their portal only available for their organization through Google auth. So the name "Public roadmap" didn't make much sense anymore.